---
H.A.P.S.
Harpurhey Alternative
Provision
SCHOOL
We teach students skills they need to transform
themselves, others, and their communities.
Re-engagement and Success Begins
With Us
At HAPS we offer a supportive environment for young people to learn and grow with us. Our passion for learning means we achieve more than outstanding results. We strive to build confident and resilient individual and aim at delivering an education that is relative and supportive for their future.
We are an Alternative Provision School focused on social-emotional development and Core literacy and numeracy. Our young people leave with confidence progress and real-world skills ready for their next steps.
Welcome to HAPS. We hope that our website shows you what we stand for as a school, our achievements, and our commitment to the young people, families schools & communities we serve.
We are fiercely proud of our young people. We expect a lot of them both inside and outside the classroom, and are confident that they will rise to the challenges that we set. We expect every HAPS young person to enjoy education, be successful academically and become self-disciplined, resilient and outward looking. Our culture is celebratory and aspirational. Our school ethos is based around the four qualities that we hold most dear:
Hardwork: Aspire: Progress: Success
Michael Hill — Headteacher
---
Curriculum Overview
HAPS gives all our young people a balanced curriculum that provides core subjects alongside stimulating activities to prepare them for the best safe, social and cultural life.
HAPS Curriculum Intent
Many of our students join us having become disengaged from learning and not seeing the value of education; they often have gaps in their knowledge and understanding because they have experienced disruption to their mainstream schooling. Students have a core curriculum to meet the academic expectations of secondary school education centred around Maths, English and Science but with opportunities to personalise their curriculum breadth and build on personal interests or explore new fields, through various units. We strive to meet individual needs whilst providing a suite of core subject areas that gives students the tools to carry on their educational journey beyond HAPS.
Some academic data for each student is usually provided by their mainstream schools at the point of referral, but we also complete a series of baseline assessments with each student as part of their integration process. These assessments are analysed and differentiated approaches are utilised from this data to improve academic attainment. We execute this by balancing the strategies of filling knowledge gaps from missed any learning and by stretching students with new skills, breeding confidence and achievement.
The majority of our work around the curriculum is pastoral. Students who are referred to us are likely to have had poor experiences within the educational system previously, along with other difficulties perhaps at home or in the community. We also accept referrals and support students who have either Social, Emotional or Mental Health (SEMH) issues. With strategies that focus on promoting positive relationships and wellbeing, more supportive class sizes and a curriculum that is centred on Personal Development, we strive to ensure that students reflect on their behaviours, become more aware of the world around them, build their resilience and heighten their emotional literacy. Academic progress and achievement varies from student to student, however we share the same goal in terms of them personally; we want our students to leave us as well-rounded individuals, with a respect for themselves, each other and are equipped for further education or employment.
Some students may require more personalised support at times, this may be in academia, pastoral or literacy. We have various strategies to support students dependent on their need. Focussed academic interventions per subject allow for addressing issues with attainment. We have a literacy programme to address lower than average reading ages and spelling ages, which are measured each term. In some cases we can offer flexible timetables, that don't offer the entitled hours of education, but will constantly be reviewed with the aim of returning to full-time education.
We want our students to feel comfortable, to work with them and their families in responding to any personal challenges and support as much as we can on all fronts; we tailor the curriculum around this whilst keeping the ethos of the school central. We will all show hard-work in our approach, doing our best by each other. We aspire to be better personally and academically to positively impact our future. We strive for progress across the curriculum and in our skillset and we understand that progress, for all is individual.
Latest News
Information about planned strike days Feb & March '23
Dear Parents/Carers,
The National Education Union has announced national strike action on:
| | | | | | | |
| --- | --- | --- | --- | --- | --- | --- |
| Wednesday 1st February | | Tuesday 28th February | | Wednesday 15th March | | Thursday 16th March |
If the strikes go ahead we anticipate HAPS will remain open.
The guidance we have received from the government is that we prioritise vulnerable children, children of critical workers and those taking exams or formal assessments this year. This means we expect all our students to attend as normal.
Obviously, we will communicate to you as soon as we possibly can about any impact on HAPS that we are not expecting, and whether your child can attend on strike days. This is likely to be shortly before any strike action goes ahead.
You should still send your child to HAPS unless they are unwell.
If you need any further information or support, please contact us in your usual way.
Kindest regards
Michael
---
Return to school January 4th 2023
We look forward to welcoming back all our students at the normal time on Wednesday 4th January 2023. I would like to remind all students and their parents/carers that there has been a change to our mobile phone policy. Students will now not be allowed to bring phones into school, but will be able to hand them in for safe keeping when they arrive.
We would like to thank you all in advance for your support with this. Our full policy can be read here.
End of term letter to parents 16th December 2022
click here for the the end of term letter 16.12.22
---
HAPS RECEIVES BREAKFAST BOOST
Kellogg's has generously supported us at HAPS £1,000 with for our breakfast club and help our young people in the morning.
We believe young people struggle to concentrate in class without breakfast. Breakfast clubs help with everything from attendance and attainment to alleviating hunger.
Michael, Head teacher at HAPS said: "We are so grateful to receive this donation. We are now able to keep maintaining a much needed, and very welcome nutritional input for our YP's. HAPS can continue to provide our breakfast club for our YP's and their families thanks to the additional support."
---
---
---
---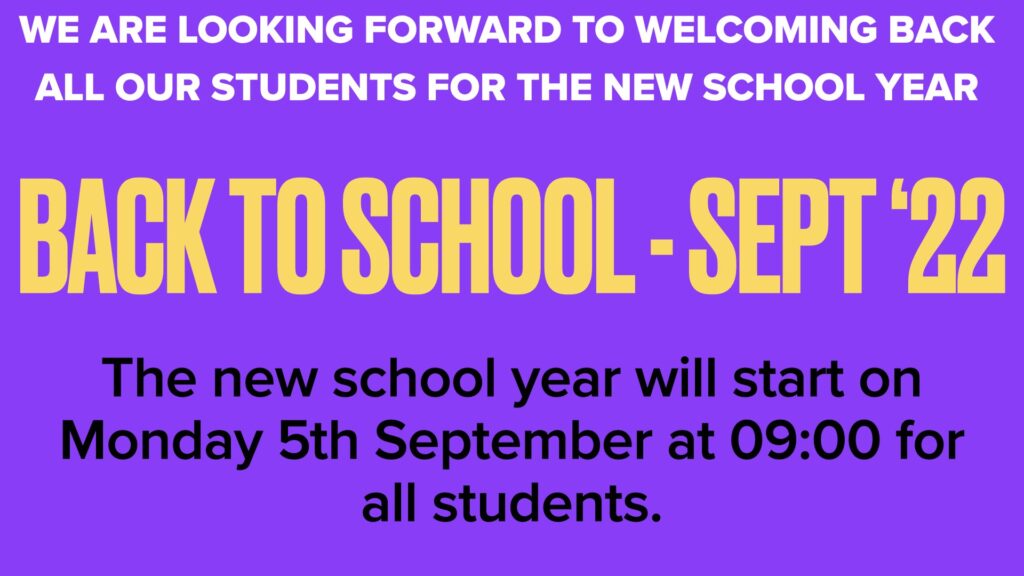 We are looking forward to welcoming back students for the start of the new school year on Monday 5th September 2022.
I would like to remind all our parents/carers and students about our expectations to help make the coming school year a success at HAPS by attending school, completing work & wearing correct uniform (black trousers & black top). I was amazed by the number of certificates and rewards taken home last year, and look forward to more of the same this year.
Finally, all the staff at HAPS would like to wish last years Y11 students all the very best in college following their amazing GCSE results.
---
---
Student review Day – Thursday 7th July '22
HAPS Student review day will be held on Thursday 7th July. All students have received an invitation in the post with their appointment time to discuss their progress and achievements – we look forward to seeing you all then.
---
Enrichment Week – 11th to 15th July
We will be running a range of activities and trips during our enrichment week.
These activities have been selected to give our young people experiences that are different and alternative to those which they normally experience.
---
Humbled & Without words
Our year 11 students completing their GCSE exams – phenomenal
WALK TALL HAPS Y11 –Raise your heads up very high, you have done more than most and been an absolute credit to HAPS -we are all proud beyond words in what you have achieved.
Without words – It has been an amazing and emotional journey that has been an absolute privilege for everyone fortunate to have been involved. All our student that have engaged with HAPS have 100% participation in their GCSE examinations.
Overcoming barriers and hurdles that are beyond comprehension.
Your integrity and honesty have shone through.
Go well, be very proud, your future starts now!